Curriculum Vitae

Diana LoMeiHing (also known as Lo Mei Hing) was born in Hong Kong. She moved to Italy at the age of ten.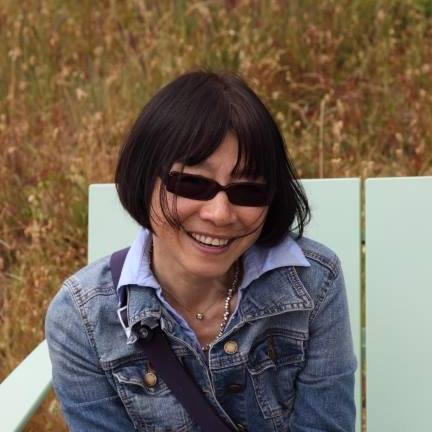 1978
Diana graduated with high honors in painting at the Accademia di Belli Arti di Brera of Milano, studying under with V. Ferrari and D. Manfredi. Her thesis was "The Image of Buddha from India to China." After having graduated from Brera, she worked in the workshop of Luigi Lomato in Milan.

1979
Diana's first solo exhibition was held in the Goethe Gallery of Bozen, Italy.

1979 — Present
Diana has continuously exhibited her paintings in solo exhibitions and collectives, even when working in other artistic pursuits. Among the places where she has exhibited are Milan (IT), Florence (IT), Trento (IT), Bologna (IT), Naples (IT), Roma (IT), Sicilia, Torino (IT), Sarona (IT), Verona (IT), as well as in the United States, Monaco, Switzerland, Denmark, and South Korea.


Diana has been collected in Italy, Germany, Austria, South Korea, China, Canada, Hong Kong, Spain, Chinas, Denmark, the United States, England, Monaco, Japan, Switzerland, and many other countries.

1980 — 1992
Diana contributed articles and paintings to Pagine di Ecologica, a cultural magazine published by the Province of Bolzano, Italy.

1981
Diana co-wrote a screenplay for a documentary on travel to China for Swiss Air.

1982
Diana wrote a book "The Joy of Chinese Cooking" for the Arnoldo Mondadori publishing house which was consequently translated to English and German. The book was also published under the titles: "186 Recipes and One Easy Methods of the Chinese Cuisine" and "Step by Step Chinese Cooking" In October 1986, The book won the First Prize in the "illustrated books" category at the Book Fair of Frankfurt, with the German edition of this book. This book has been reprinted more than 50 times.

1984
Diana wrote and co-directed a television program for RAI, the Italian national television network, on the subject of Chinese food and culture.

1987
Diana created watercolor illustrations for the book Macrobiotica by Michio Kushi, the RED publisher from Como, Italy.


Diana was is included as a contemporary Italian Artist in the prestigious Catalog of Modern Art, curated by Giorgio Mondadori, Publisher.

1989
Diana started her work as a designer at textile company Tessitura Serica Molinelli in Como, Italy and makes exclusive designs for Mark & Spencer, UK.

1990
Diana's painting was profiled in Arte magazine, published by Giorgio Mondadori.

1995 — 1996
At the invitation of the South Korean Government and KIDP (Korean Institute of Industrial Design & Packaging), she taught design at the Design University of South Korea, worked at Sudo Industrial Co. in Daegu and at Seoul Products Co. Ltd. in Seoul. She also worked as a textile designer for Doptik AG in Zurich, Switzerland and for Bon AG Wahlstedt in Germany and Denmark.

1996 — 1998
Diana's work was exhibited at the International Textile Design Exhibition in Seoul,. South Korea. She won First Prize in the 1998 Exhibition.


Diana was appointed a member of the EIF (European Illustrators Forum).

2005
Since 2005, Diana was a member of the scientific team of the ITALIA-CINA Association. She moved to Brixen in the South Tyrol and continued with exhibitions throughout Italy. In addition, she taught painting at the UPAD School, the Palladium of Brixen, Italy. She was appointed to the Commission of Art for the Civic Gallery of Brixen.

2011
Diana wrote and illustrated the book Il Giardino Segreto (The Secret Garden) of the Weger publishing house. Additionally, she curated the project, exposition and surrounding events that took place in the gardens of Hotel Elefant Marzani in Brixen (with collateral events in other cities: Milano, Chiusa and Villalagarina) the first event of this kind ever held in Italy's South Tyrol.

2012
Diana curated an exposition / event in garden Marzari at Hotel Elefant (Brixen, Italy) and organized the program of "the secret garden — a long path of an elephant". A charity event that took place from 2012 to 2013, in collaboration with the Nature History Museum of Milan, the Asian Elephant Foundation and the funds collected by the WWF Italy for the protection of Asian elephants. She also coordinated events held in the Museum at Chiusa and the Museum of Posta Italiana of Rome.


Diana curated an auction in the Nature History Museum of Milan, Italy.

2014
In August 2014 Diana curated the exhibition "Elephant's Dream" with the students of the Accademia di Belle Arti di Brera, the most important accademia for future artists in Italy. The exhibition was held within the Garden of the Bishop of Brixen, Italy.


Diana was selected by the Casa de la Danza in Logrono (Spain) as the artist to represent for Italy for the Project of "Ballet Shoes", a project with 30 international artists and exhibitions around the world starting from Spain in 2014. She is currently in the process of curating an exhibition based on this project to be held in Milano in 2017.

2015
In 2015 Diana had two-person solo exhibitions in Milan and Bressanone, and a solo exhibition in Hong Kong


Diana participated in "Pagina di Pane" a collective exhibition curated by Susanna Vallebona for EXPO2015-Milano held at the famed Biblioteca Nazionale Braidense. She also gave a lecture at Mediateca on the relation between Taoism and Chinese Cuisine as part of the EXPO2015 programming.


She was made an Officially Designated Artist of the International Mountain Summit in October, 2015, which was sponsored by BMW, Gore-Tex and Durst Phototechnic.


In November 2015, Mei Hing splitting her residence between Italy and the United States, and will concentrate on developing long-term relationships with Galleries, curators and collectors in the US.

2016
Diana participated in international collective exhibition at Castello Normanno Svevo in Salemi, Sicily


She exhibited in a collective exhibition at the Coos Art Museum in Coos Bay, Oregon.


Diana exhibited a photograph at the Blackbox Gallery, Portland Oregon as part of the Exhibition "Light and Shadows." While not diminishing in any way her passion for painting, Diana has added photography to the palate of her artistic pursuits.


In November Diana attended an artistic residency in Beijing, China; sponsored by the Red Gate Gallery in Beijing. Red Gate was the first gallery in China to be dedicated to modern, contemporary art.

2017
Diana has exhibited in group shows at the Abend Gallery (Denver, CO - USA) Verum Ultimum Gallery (Portland, OR - USA) and Galerie Hofburg (Brixen, Italy).


Diana was selected to exhibit ten photographs for an entire year (April 2017 - March 2018) at the Blue Sky Gallery of the Oregon Center for the Photographic Arts.


In November Diana has exhibited in 2 Solo Shows in Milano, Italy: ESSEBLU Gallery and Art Gallery of San Vittore (historic prison of Milano).

2018
Diana's work was selected for 2018 (April 28) for CAP Art Auction in Portland OR — USA.


Diana LoMeiHing's works are exhibited at The Sales Gallery of the Portland Art Museum since early 2017.


Diana is an administrator for AIAPI (UNESCO) and SpazioTempoArte on Facebook.

Books by Diana Lomeihing
The Joy of Chinese Cooking (under name of Lo Mei Hing), 1982
Beyond the Clouds (under name of Diana LoMeiHing), 2002
Cartoline da Shanghai (under name of Diana LoMeiHing), 2009
The Secret Garden (under name of Diana LoMeiHing) also did all illustrations, 2011
Flying Elephants (under name of Diana LoMeiHing), 2012
Il Guardino Segreto-Il Lungo Viaggio dell'Elefante (under name of Diana LoMeiHing), 2012
Heaven's Gate (under name of Diana LoMeiHing), 2013
Aqua Montis (under name of Lo Mei Hing , co-authored with Bill Hornaday), 2015




lomeihing.art@gmail.com
lomeihingportfolio.com
lomeihing.com (work in progress)